Lusófona University is the largest private university in Portugal, integrating 10 HEI in Portugal, Brazil, Cape Verde, Mozambique and Guinea-Bissau. It has a student body of more than 10000 students and 1500 teachers and it is structured around 9 (nine) Schools that constitute the main institutional unit and offer 44 undergraduate Degrees, 45 Master Degrees, 11 PhD's programs and 42 Post-graduation courses. Besides this, the university offers a large number of vocational and continuous training courses accordingly with the life-learning development paradigm.
The University has a large experience in research and project management of European and international projects and will participate in the project with one of its 12 research units. CICANT - Centre for Research in Applied Communication, Culture, and New Technologies, from the School of Communication, Architecture, Arts and Information, promotes theoretical and applied research on all its subject areas: New Media and New Technologies; Organizational Communication; Arts and Visual Culture; and Cultural and Media Studies. The centre gives focus to knowledge transfer and exchange with industry and similar centers in Portugal and in Europe at the cross of media, arts, culture and technologies.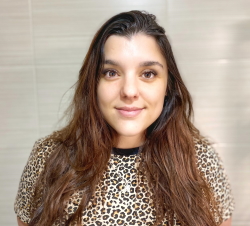 Carla Sousa
---
Carla Sousa is a PhD in Communication Sciences from Lusófona University, where she also took her Bachelor's Degree in Psychology, her Master's Degree in Clinical and Health Psychology, and a Postgraduate degree in Applied Neuropsychology. Her PhD thesis approached game accessibility as a path to empower and promote well-being in individuals with intellectual disability, which illustrates her main research targets – the different intersections between media, with a particular focus on games, inclusion, behavior, and human diversity. Also in Lusófona University, Carla is part of the Centre for Research in Applied Communication, Culture, and New Technologies (CICANT) and is an assistant professor in the Bachelor's Degrees in Psychology and Videogames. She published several papers as an author and co-author in peer-reviewed journals, and has done communications in national and international conferences in the fields of media studies, media psychology, games, accessibility, disability, social inclusion, learning, and education. Carla has also been involved in the organization of scientific events and in referee activities, is the grant awarding manager of the COST Action (CA 19104) - advancing Social inclusion through Technology and EmPowerment (a-Step), and is an ambassador for the non-profit Women in Games.
ORCID: https://orcid.org/0000-0003-1036-963X
ResearchGate: https://www.researchgate.net/profile/Carla-Sousa-6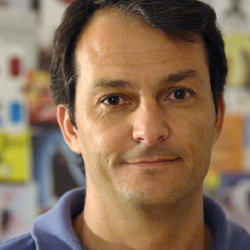 Filipe Luz
---
MSc and PhD in Communication Sciences by the New University of Lisbon and BA in Industrial Design by IADE, Filipe Costa Luz coordinates Videogames Bachelor's Degree, is the vice-chair of Communication Design Bachelor's Degree at Lusófona University, and the vice-chair of R&D unit "Hei-Lab -Digital Human Environment Interface Labs". He lectures digital post-production for film, television, games and animation and also does research activities in projects in the field of Communication Sciences, Design and Arts. His work at MovLab (Laboratory of Interactions and Interfaces), where he integrates technologies such as Motion Capture, Animation, VR or Stereoscopic Photography, it's an example of the cross-media projects that evolve him in academic or professional work for the entertainment, design or communication area.
ORCID: https://orcid.org/0000-0002-3608-8417
ResearchGate: https://www.researchgate.net/profile/Filipe-Luz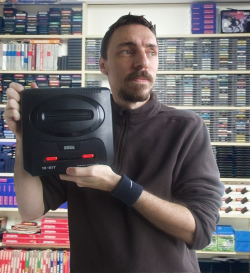 Ivan Barroso
---
Academic Assistant Professor in Lusófona University's Bachelor's Degree in Videogames, and in IPLeiria, Ivan is the former ETIC Programme Academic Coordinator in HND/BA, BTEC-Pearson in  Computer Animation and Videogames. Currently, he is a PhD candidate in Media Arts at Lusófona University. Lead PlayStation® First Project Manager, working within the development & deployment of videogames projects. Responsible in budgetary control, coordination of Public Relations, Marketing and project development. Co-founder of GameNest® programme. Ivan is experienced in managing videogame development teams, encompassing Services Providers, Agencies and Development studios. He is the author of two published books ("História dos Videojogos - A génese da Indústria" and "Revolução Interactiva - Compêndio Visual de Computadores, Jogos Electrónicos, Consolas Domésticas e Portáteis"), and co-author in "Service Games: The Rise and Fall of SEGA".
ResearchGate: https://www.researchgate.net/profile/Ivan-Barroso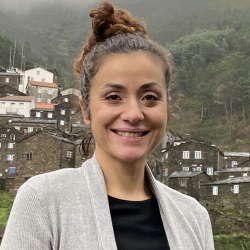 Micaela Fonseca
---
Micaela Fonseca holds a PhD in Physics (Universidade Nova de Lisboa [PT], 2011). Micaela is Principal Researcher at HEI-Lab (Digital Human-Environment Interaction Lab) and assistant Professor at the School of Communication, Architecture, Arts and Information Technologies of Lusófona University. Micaela has been engaged in several VR-based simulation projects. She is also co-founder of VR4NeuroPain and Games for Good. She has published several scientific papers in e-health and serious games. Micaela also studied Directing Fiction and Ceramics.
ORCID: https://orcid.org/0000-0001-7946-4825
ResearchGate: https://www.researchgate.net/profile/Maria-Fonseca-22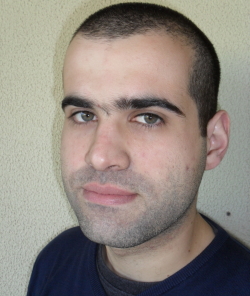 Pedro Pinto Neves
---
Pedro Pinto Neves holds a PhD in Media and Communication (thesis on Game Design and Agency in games, Universidade do Minho, 2017) and is an integrated member of the HEI-Lab (Digital Human-Enviroment Research Lab) research centre. Pedro is an Auxiliary Professor at ULHT (Lusófona University, Lisbon) where he teaches courses on Interative Narratives and on Game Design. His research interests are game design vocabularies and conceptual tools, and he holds a Master in Arts in Digital Game Design from the University College for the CreativeArts at Farnham, UK. Pedro is actively involved in the continual development of the Videogames bachelor's degree at ULHT, as well as synergies between the degree and research centers at ULHT. Pedro has taken part and continues to be involved in multiple funding applications for projects related to game design, education, and inclusion, and is part of european projects related to these interests.
ORCID: https://orcid.org/0000-0003-2887-0860
ResearchGate: https://www.researchgate.net/profile/Pedro-Neves